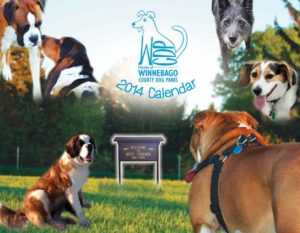 Did you know they can be ordered ON-Line??
Check out some of the Dogs of Best Friends Dog Park in the 2014 Friends of Winnebago County Dog Parks Calendar!  The Calendar is also loaded with Dog and Human Holidays! Need a calendar or two shipped?  Click here
*Don't forget take & save your high resolution photos of your dog at Best Friends Dog Park or the Friends of Winnebago Dog Parks, Inc. events for the 2015 calendar!   Make your pup a STAR!!